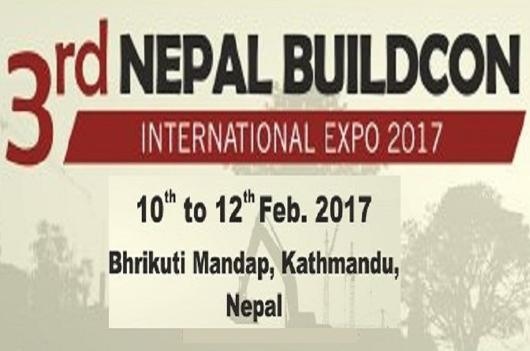 An Effective Marketing Platform and an interactive industry forum NEPAL Buildcon 2017 is the leading Architecture, Construction, Building Materials, Engineering, Innovation, Interiors and Design trade event.
Nepal Buildcon 2017 is solely dedicated to the fast growing and the very popular construction industry. The construction industry is amongst one of the fastest growing sectors in Nepal and coming with the promising future. As the national economy grows, the social and financial demand for infrastructural update also increases. A strategic study of this growth shows us the evident signs of multiplying opportunities due to increase in demand.
The show avails its participants and visitors an opportunity to exhibit, exchange, invest and progress at a pace newly accomplished. Exhibitors are seen celebrating the chance to showcase their potential by providing detailed demonstrations of latest products and services, within industry segmented pavilions. The exhibition features the presence of a plethora of knowledgeable and in uential stalwarts from the aforesaid sectors.
For more details on Nepal Infrastructure Summit 2017 you can visit us at http://nepalbuildcon.com/