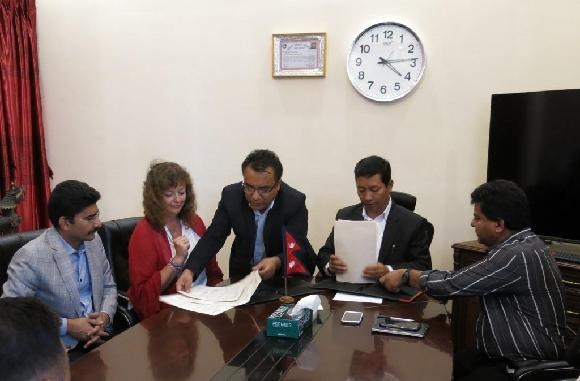 On the 7th of September 2015, the Mayor of Kathmandu Metropolitan City (KMC), Mr. Tamang, and the head of METCENAS, o.p.s., (an NGO based in the Czech Republic), MRs. Zuzana Boukalova, signed the Memorandum of Understanding on cooperation in projects concerning water resource development in Patan. As a gift, METCENAS, o.p.s. provided a water quality measuring device to the Environmental Department of KMC.

The Honorary Consul General of the Czech Republic, Mr. Vishnu Agarwal, was present and expressed his gratefulness about the contribution of development activities of the METCENAS organization. 
The Honorary Consulate of the Czech Republic in Nepal assisted in organizing important meetings concerning the cooperation of both sides and supported mutual understanding and communication.